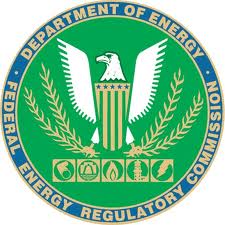 Looks like MP, GRE, and MISO are trying to shift things around through new "Zonal Agreements.  I learned about this scrolling through the junk box — those newsletters can be a great source of info, but getting to the wheat takes some wading.
So after learning about this docket, and getting the FERC_Notice_Extenstion_20160330-3021(31346379) filing, stating that the Comment period had been extended for interested parties, that TODAY was the deadline, I quick filed this on behalf of RRANT:
What's this about?  MP, GRE and MISO have filed new "Zonal Agreements" which are:
Coordinated Local Planning Agreement
Joint Pricing Zone Revenue Allocation Agreement
Revenue Credit Agreement for the Great Northern Transmission Line Project
Wholesale Distribution Service Agreement
Missouri River Energy Services (MRES) objected, "protested" and filed a Motion to Intervene and I think they've got credible points, that these filings would/could have the impact of transferring GNTL costs to non-Minnesota Power ratepayers, despite this being a "participant funded" project.  Here's their Motion:
MRES_Intrervention & Request for Extension_20160324-5182(31336403)
And to that, here's their response:
To look at the proposed "Zonal Agreements" and everything filed in this docket, go HERE (FERC eLibrary) and scroll down to "Docket Number" and plug in "ER16-1116" (for cancellation docket) and "ER16-1107" and/or "ER16-1108" for the new agreements (BIG FILES).
What does all this mean?  I think they're trying to circumvent the policies of FERC (and Minnesota PUC, too) regarding "participant funded" transmission projects, and/or trying to shift the costs of the Great Northern Transmission Project to other rate payers, beyond the "participants."  Possible?  Yes.  Only time and SCRUTINY will tell if that's the case.  As MRES notes, and of course MP and GRE objects to that characterization, these were negotiated "outside of Commission processes" and are inconsistent with MISO tariff and Commission precedent.  Let's get it all out in the sun and give it a look-see!